Eating almonds with chocolate may lower cholesterol
A retired Navy SEAL commander never accepts office snacks — and he says there's one food everyone should avoid at all costs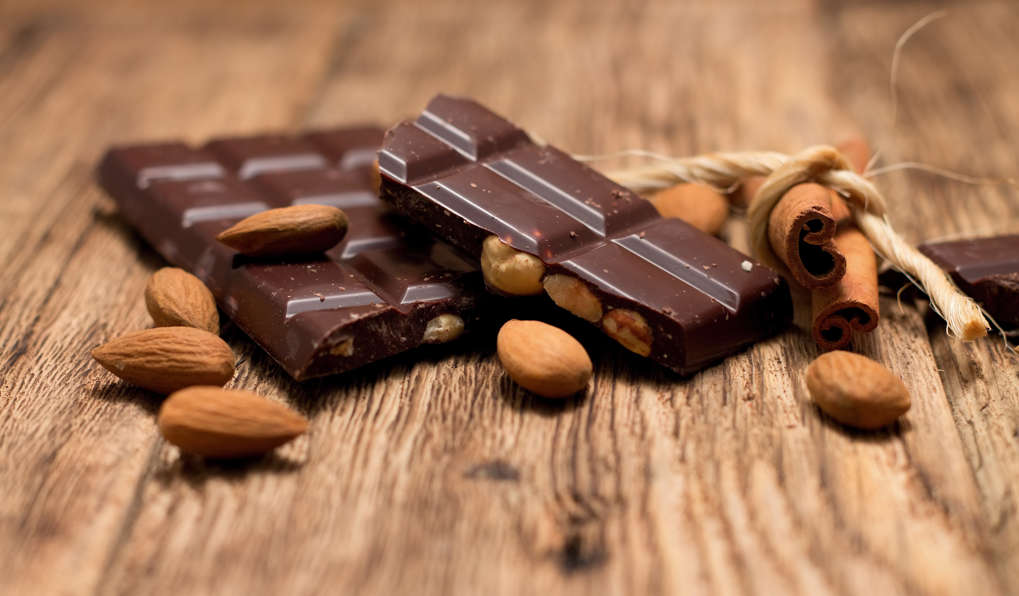 (Reuters Health) – Overweight and obese people who eat almonds and chocolate every day may have lower cholesterol than their counterparts who don't consume these foods, a recent experiment suggests.

Consumed separately, almonds and chocolate have each been linked to lower blood sugar, blood pressure, cholesterol and hunger levels in previous studies. All of these things are risk factors for heart disease.

For the current study, researchers tested cholesterol levels in 31 overweight and obese people. For four weeks, all of them followed a typical American diet. Every day for another four weeks, they all added almost one-third of a cup of almonds to the typical diet. In another four-week period, participants added almost one-quarter cup of dark chocolateand about 2.5 tablespoons of cocoa powder per day. Everyone also had a four-week period of adding both the nuts and the dark chocolate with cocoa to their diet.

Adding just the almonds reduced participants' levels of low-density lipoprotein (LDL) cholesterol – the bad kind that can build up in blood vessels and lead to clots and heart attacks – by 7 percent, the study found.

Combining almonds with dark chocolate and cocoa also reduced small, dense LDL particles that are a risk factor for cardiovascular disease, researchers report in the Journal of the American Heart Association.

"Almonds alone lowered LDL cholesterol levels and chocolate and cocoa did not, but they also did not increase LDL cholesterol levels, "said senior study author Penny Kris-Etherton, a nutrition researcher at Penn State University.

The results don't mean it's wise for people to eat almonds and chocolate by the pound, however.

"We do have about 270 discretionary calories that we can include in our diet, and I tell people to use their discretionary calories wisely," Kris-Etherton said by email. That means having almonds and chocolate in moderation, and instead of other sweets and treats, not in addition to cookies, candy and desserts.

Participants in the experiment ranged in age from 30 to 70 years, and all of them were overweight or obese.

During the study, people got roughly half their calories from carbohydrates, about 16 percent from protein and about 33 to 36 percent from fat.

The exact amount of calories in meals and snacks was calibrated to each participant's current weight and designed to help them maintain that weight during the study period.

The study was small, and it's possible results would be different with a larger group of people.

Kris-Etherton and other authors received funding from the Hershey Company and from the Almond Board of California.

Even so, the findings add to existing evidence that nuts and cocoa have health benefits, said Samantha Heller, a registered dietician and author in New York City who wasn't involved in the study. These foods can help fight inflammation, provide fiber and healthy fats, among other things.

But moderation is key, Heller said by email.

"Eating nuts and dark chocolate in place of other less healthy foods such as chips, fast food, commercial candy or cookies, in appropriate portions, along with an overall healthy lifestyle, may offer health benefits," Heller said.

SOURCE: http://bit.ly/2Avvk3L Journal of the American Heart Association, online November 29, 2017.
What You Need to Know About the New Food Label